Welcome to the Divinity Original Sin 2 Wiki
Divinity Original Sin 2 Wiki with all the information on races, origins, classes, skills, crafting, quests, maps and walkthroughs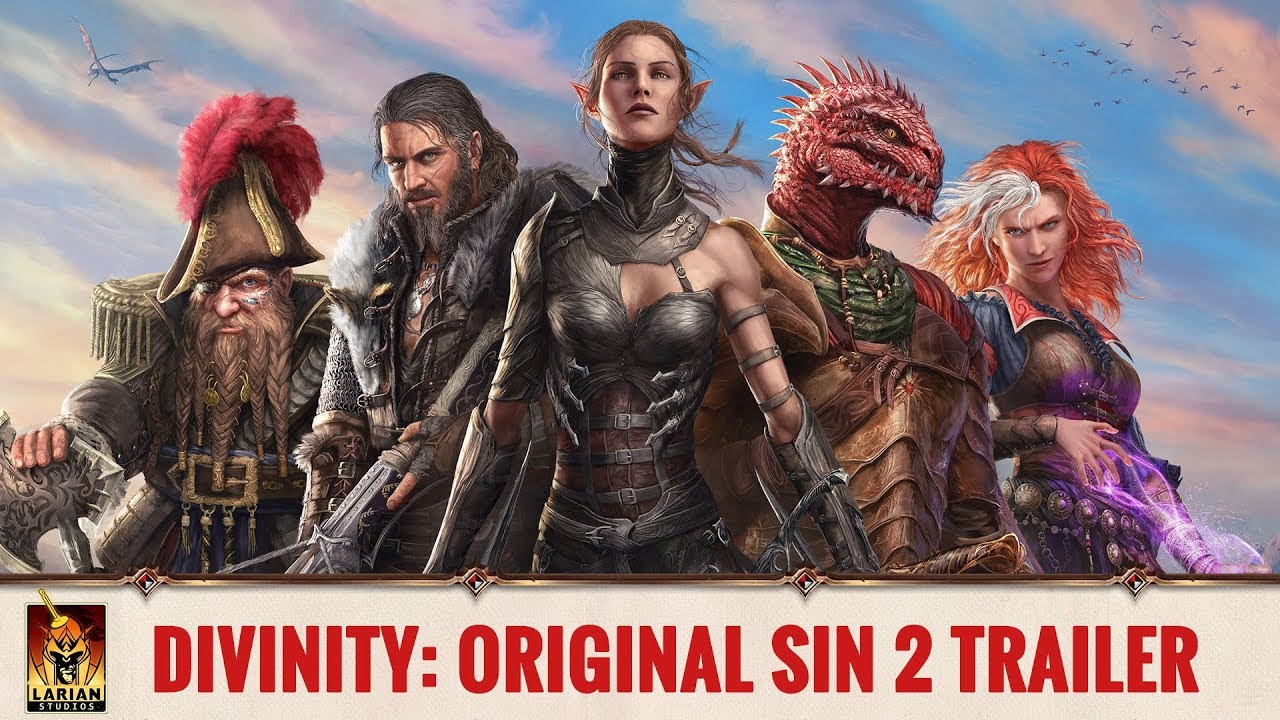 The eagerly anticipated sequel to the award-winning RPG. Gather your party. Master deep, tactical combat. Join up to 3 other players - but know that only one of you will have the chance to become a God.
Overview
It's time for a new Divinity!
Gather your party and develop relationships with your companions. Blast your opponents in deep, tactical, turn-based combat. Use the environment as a weapon, use height to your advantage, and manipulate the elements themselves to seal your victory.
 

Ascend as the god that Rivellon so desperately needs.
Explore the vast and layered world of Rivellon alone or in a party of up to 4 players in drop-in/drop-out cooperative play. Go anywhere, unleash your imagination, and explore endless ways to interact with the world. Beyond Rivellon, there's more to explore in the brand-new PvP and Game Master modes.
 

Choose your race and origin. Choose from 6 unique origin characters with their own backgrounds and quests, or create your own as a Human, Lizard, Elf, Dwarf, or Undead. All choices have consequences.
 

Extensive campaign with over 80 hours of gameplay.

Unlimited freedom to explore and experiment. Go anywhere, talk to anyone, and interact with everything! Kill any NPC without sacrificing your progress, and speak to every animal. Even ghosts might be hiding a secret or two…
 
The next generation of turn-based combat. Blast your opponents with elemental combinations. Use height to your advantage. Master over 200 skills in 12 skill schools. But beware - the game's AI 2.0 is our most devious invention to date.
 
Up to 4 player online and split-screen multiplayer. Play with your friends online or in local split-screen with full controller support.
 
Game Master Mode: Take your adventures to the next level and craft your own stories with the Game Master Mode. Download fan-made campaigns and mods from Steam Workshop.